Greetings from Chilly Tucson!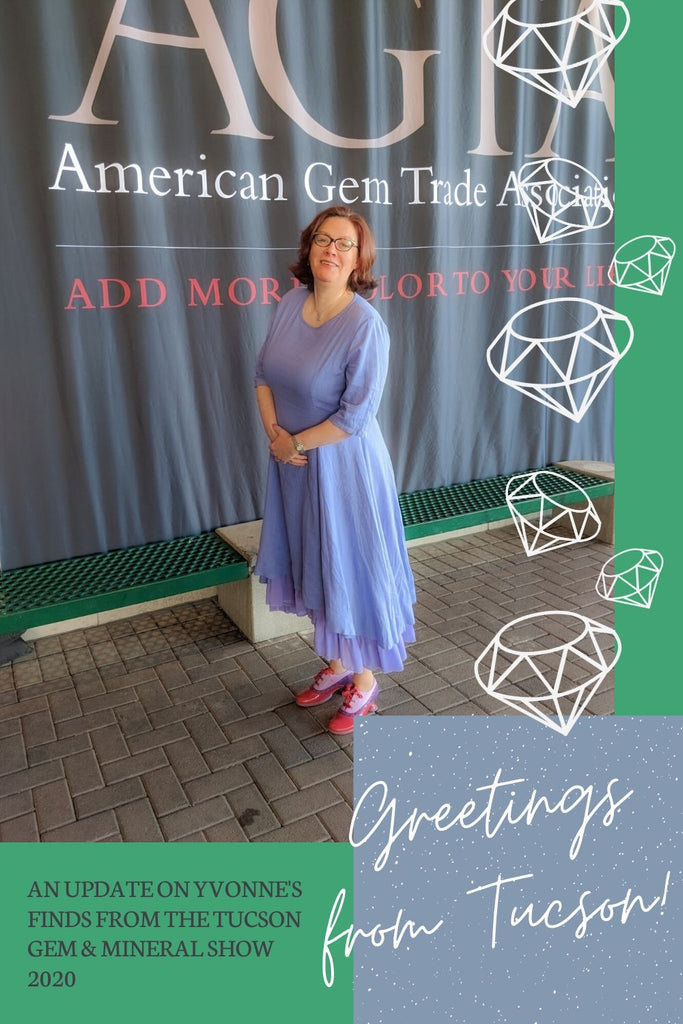 Hello from frigid Tucson where the last two days have been colder than they are in NJ!  Still we are enjoying the sun and change of scenery!
To get a head start, I spent the first two days at the Pueblo show where some of the AGTA and GJX vendors exhibit before moving their stuff.  I also grabbed some benitoite waiting for me, some of which has already been listed (more to come).  Prices for the melee were more or less the same but the bigger stuff I got was fairly pricey.  Word has it that there was something on TV in Japan about Benitoite, and since then the Japanese have been buying it.  At one of the smaller shows, I also met the owners of the Bixbite mine and bought 4 small untreated top quality pieces (about 2.5mm each).
As some of you surely saw, I have started to list sapphire and ruby melee!  There's more to come but I'm a bit slow to process it all.  Regarding the ovals I'm putting up, I'd like to know how many more people want.  Same with the 3mm rounds.  Those are a little more expensive for me to buy so I'm not getting loads.  It's also been a little difficult to match up lavender pieces under 3mm, and there's nothing available in 2mm or smaller...
Still to come: panshir emerald melee but this will take me a while to work through.  Moonstone is already pretty much sold out but I can restock the 3mm and buy other shapes upon request.
Funny story about the cobalt spinel: I got just a tiny bit, but I literally had to get it out from under a bunch of Japanese folks who were just handing the tray to each other.  That happened in the first 30 minutes of the AGTA and had I not gone for that first thing, it would have been gone.  Two other boxes I got at a different show sold out immediately to a direct client of mine, and two similar ones I saw (for astronomical prices by the way) were gone on day one also!
I've also been doing some hunting for the famed colors of Vietnamese spinel: the lavenders and the pinks.  Still working on that by pretty much going to every single spinel dealer I know.  I found a gorgeous rich blue 9x7mm oval spinel, Ceylon in origin, that I couldn't resist (it's not listed yet but it would set you back by about 2.5k, just so you know). 
Back in stock will be some demantoid melee of various sizes, 1.3mm, 1.5mm, 2mm, and some pairs in the 3-3.5mm neighborhood.
In case you are hoping for more hauyne, I could get it but would have to buy larger mismatched parcels.  There's nothing in round melee, except 3mm and bigger.  One collector has single pieces 4mm and up (!) but again, not at all cheap.  And all of that stuff will be leaving the country next week.
Requests: if you do want a piece of benitoite that's over 1 carat (prices start at 5K for that per carat), please ask me now while I'm at the show.  I know only one seller that has bought up all of the older stuff.  It is selling fast and the rest will go to the home country.
That's it for now folks, but stay tuned...  
Yvonne