The Early Bird WINS this Holiday Season: Tips and Inspo to Help You Get Started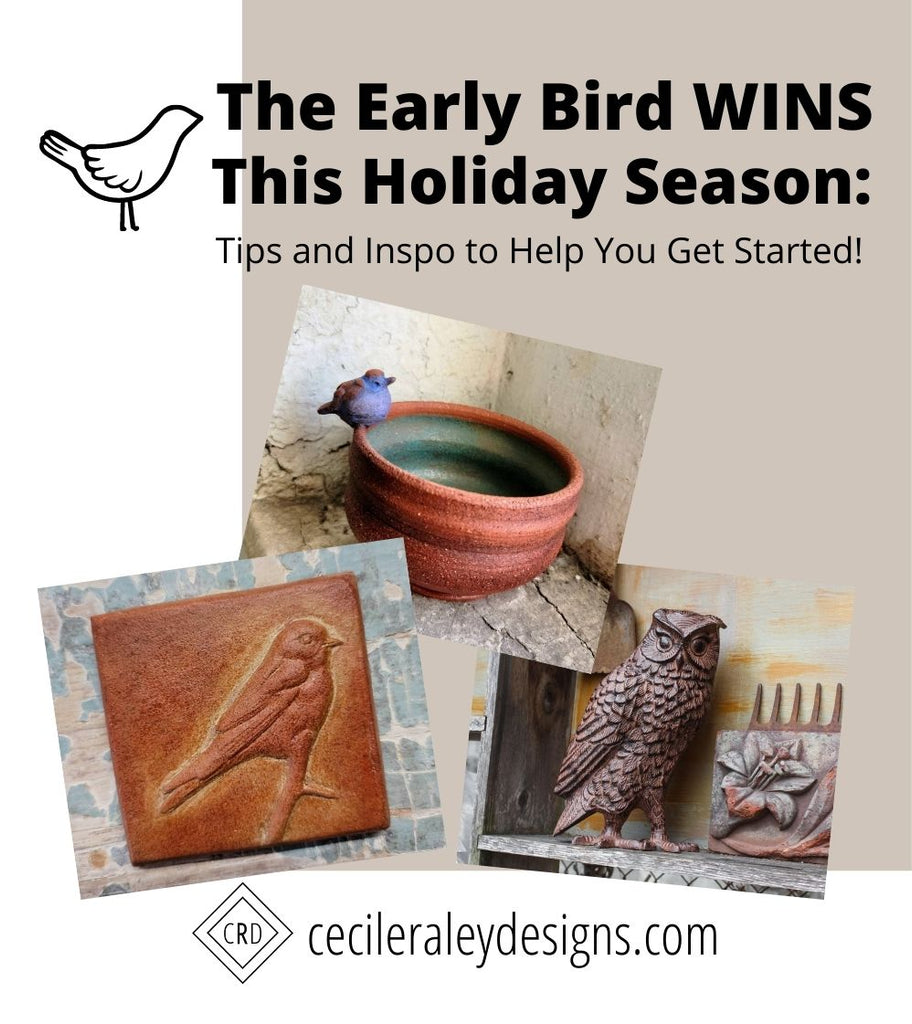 Earlier this year – earlier every year – we help you get ready for holiday shopping.  Why earlier this year?  Because more than any other year thus far, you need to expect shipping delays.  So CRD has already ordered and received its annual calendar, to be distributed with every order over $200 or upon request while supplies last. 
Gift wrap is always free (ask for extra cleaning cloths or pads for gifts or for yourself and we'll add some in).  Also, we will upgrade to free US priority shipping for all first-class orders starting December 10th. 
Note that USPS no longer ships to Australia, it's FedEx and UPS only, and we have signed up for all of those shipping services to make your life easier.
And for the most important part, our holiday sale is earlier this year as well so you can get stuff to your loved ones (or yourself) on time.  Starting Wednesday November 17 and ending December 5th, we offer 20% off the entire store (custom items and payment plans excluded).
We can also still offer some limited custom orders in time for the holidays, please contact us so we can guide you properly.
***
As you may know, every year we put together a little Etsy gift guide with our own recommendations.  This year we have a theme: Partner and Home.
Gift Ideas for the Partner:
Foster Weld offers handmade leather belts.  I just ordered one for my boyfriend in blue, it came quickly and it really looks professional.  They also make belt buckles and home décor.
For a local recommendation, get some personalized cufflinks for the man in your life from Jersey City based Silver Sculptor.  Joanne also ships worldwide!
An excellent personalized gift for him or her could be an item of photo jewelry from Johanna at Metal Cloth & Wood: 
Johanna also produces some beautifully made, unique insect and skull-themed jewelry for your more alternative family member! 
Gift Ideas for the Home:
We love our Art Deco Style Clock from Golden Gate Wall Art for the office, because we love Art Deco and I love telling time even more.  
Delivery was quick, the workmanship is good, and it was a great buy for the money.
My aunt bought a pot with an owl from Carolynsjing in New York, a potter who makes wonderful animal-themed ceramics: 
My aunt said:
"This is the sweetest little Owl and she'll be watching over my garden bouquets soon. She also gets along very well with the Raven of my wishing pot. ☺️ The lovely vase came very fast and was securely packaged. Thank you very much and keep creating these sweet creatures."
She also bought this bell from Forge and Flower: 
Forge and Flower makes lovely metal home and gardening accessories.
Her review:
"This is the perfect bell made of quality metal. The small one was just the right size I needed. It sounds pretty and looks great. Matches up nicely with our rustic black outdoor lamps. Shipping was super-fast! Thank you!"
The hooks and garden stakes are a nice accent for the yard as well. 
If you like nature inspired pottery, a mug, vase or bowl from Loretta Wray Pottery offers very fast delivery and great service.  
Their bird vase fits nicely onto a small ledge or fire place and holds cuttings from the yard or a few stems.
Finally, if you like having a picture of your favorite pet, a member of our staff ordered 2 customized pet portraits from Steph at WoofFactory. 
She was thrilled with the service that Steph provided; the portraits were beautifully packaged and everything that she had hoped for.
Happy Shopping! 😊