Etsy Holiday Guide: Gift Ideas from Etsy Shops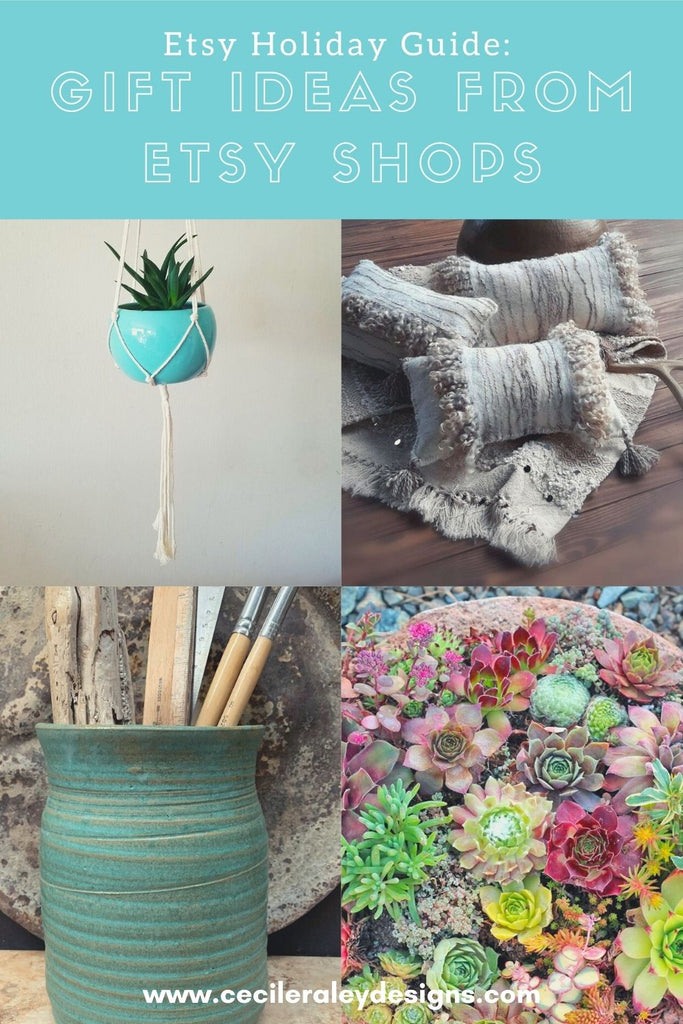 Every year I release a blog in which I recommend some other Etsy shops that have nice gifts.  To spice things up, this year I have solicited suggestions from clients and friends.
Starting with the obvious, hand-made face masks are probably a perfect stocking stuffer of the season.  My client C. has bought several of these from Think Pink Bows, the masks are very reasonable and she says they wash well. 
I have bought masks also (no surprise there), most of mine are cat masks I found on Instagram, but I have also gotten some for my boyfriend who is a philosophy professor, and he wanted something clear for teaching.  I ordered a bunch of different ones but was most pleased with my all clear mask from SachikaBoutique.  It didn't fog up, or not much, and fit very well.  However, keep in mind that when you breathe the mask comes in a little so you can't wear it too snug.
I have also bought some bandana masks, which you can get many places, they are very easy to pull up when you encounter someone in the street, and double up as scarves during the colder season.  They also provide very full-face coverage down the neck and over to the ears.  I have found them great when I go on long bike rides where I need to breathe during the ride but can pull it up when I get off the bike for some reason.  They are also great for use in the gym because they are not too tight.
Now for some more fun suggestions.  Did you spend more time in your garden this spring and summer, because you couldn't go anywhere?  Consider buying some seeds for your relatives as little gifts.  AshoGardens has a lot of different ones, they shipped fast, and starter seeds don't require much expertise.  Growing them indoors is a nice activity for early spring!  You can get starter pods delivered to your door, and then literally watch the seedlings grow indoors (if you think about late March 2020, it was like that for a lot of us!).
If you like hanging plants, PotahtoHome makes very reasonably priced macramé hangers for indoor and outdoor use!  The shop owners are very communicative and deliver fast.
For garden and pottery home décor, my aunt B. has recommended AtHomeInTaos.  They have some interesting clay beads as well.
And Jackson Studios makes adorable sheep wool items, including home décor, stockings for stuffing, felted bowls, muffs and runners.
Garden Art Store offers lovely handmade steel garden or pottery accents, like this praying mantis or, if you are me, a cat!
Speaking of cats, I was given a ceramic cat from Mudrenko this spring,  and I absolutely love the simple and clean style.  I really like this very plain one.
Anyone exercising at home these days?  Try Vagabonds Goods Yoga for a very neat watercolor yoga mat.  Allow a little extra time for delivery.  I got the waterflower one and use it all the time.
For a gift off the beaten path, look at this unusual hand made shoe shop suggested by another client of mine.
One of my clients has bought a pair for under $100 on sale, hand made and very comfortable. I may just splurge for these asymmetric sandals next summer.
And now one more totally different suggestion.  Need a little DYI project to give to a friend or family member?  I would suggest making a holiday calendar, counting down December 1-25.  Those were always popular in Germany when I was a child.  You take a piece of rope or long ribbon, or make a felted background with some hooks, and package a little gift for each day: small bathroom items you can get in the travel aisle, small stationary things, chocolates, holiday socks, an ornament, or something funny.  Last year I bought a toilet light from Amazon that has different colors and other silly things like that.  If you are too lazy to put numbers on the gifts, then have the recipient pick a gift each day, reserving a bigger one for 25 – a gift card maybe, if you are into those.  If you make it small enough you can ship it and your loved one will think of you every day!
Etsy is a fantastic place to find customizable and one-of-a-kind holiday gifts, too!  Their search tool makes it easy to shop, and you can even filter your results by price or how quickly items ship.  Do you have pet lovers on your list?  Try typing "custom pet pillow" or "custom pet bowl" into their search bar.  And for some really one-of-a-kind gift ideas, Etsy is also a showcase for sellers of vintage, antique, and upcycled items.
I hope this helps you find something for those "hard to shop for" friends and relatives in your life 💕 
Enjoy and Happy Gifting!