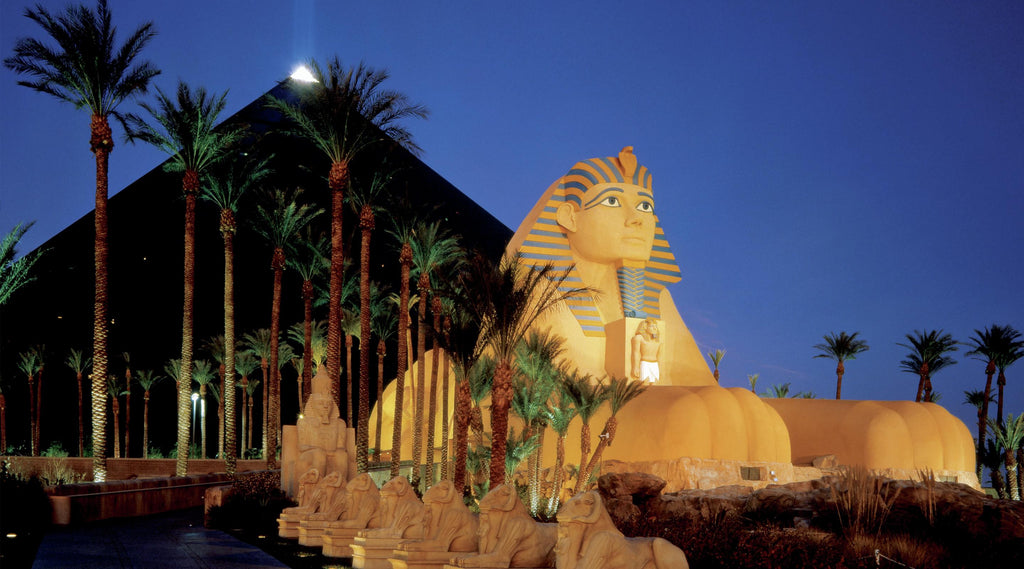 Yippie – it's gem shopping time again.  In just over 2 weeks, Cecile Raley Designs departs for the JCK and AGTA shows in Las Vegas!  I'm going to start the shopping by doing absolutely nothing  in Mandalay bay for a couple of nights.  Normally it's pricey so I stay in the tomb (the Luxor is a pyramid and pyramids are tombs I'm afraid).  But before the show starts you can still get more of a bargain price at Mandalay Bay so I'm taking advantage before going back to the tomb.  Last year my assistant "complained" that we never got to use the pool.  So I'm rectifying that, despite the fact that she's not actually coming with me, lol.  Karen and Debbie will be holding down the fort in Jersey City, but all items purchased in Vegas will be shipped after I get back.  I had some lost packages in Tucson last spring after dropping them at the hotel for the USPS pickup, and I'm not going to risk that again.
The AGTA show officially starts Sunday (JCK starts Monday), and my gem sale will start then as well.  The plan is 15% off all gems for 10 days. 
I've placed several phone calls and emails to my supplier.  As you have probably noticed, I am completely sold out of the 2-3mm demantoids, I'm down to 6 pieces of Burmese spinel, totally out of hauyne, low on 1.6mm Paraiba melee, out of smaller and larger kornerupines, and out of my nicest unheated sapphire pairs.
"Camellia" ring with 1.6mm Paraiba
The great news is that I can restock on all those in Vegas.  Getting convos from you with your interests would be great.  Hauyne is still pretty sold out, so I won't be getting a ton of those, but I CAN get old stock demantoids (2mm and over 3mm), more of the old stock Burma spinel (the stock is from 15 years ago, which explains the rarity) and Kornerupine rounds, among other things.  There may be a little bit more Kenyan Tsavorite as well.  And sapphire rounds and pairs, mainly Ceylon, not heated – these are freshly restocked from my supplier's most recent trip to Sri Lanka.  All these items are on my list for the first day if I can manage.  So you should see them trickle out in the shop Sunday evening and Monday morning.  If there are any pre orders I can set them aside.  You can email us your pre-orders or send them via convo.  Please include your cell phone number in case we want to send you photos while we are at the show.
The hauyne seller from Germany has promised to bring me whatever he has left, so hopefully there's a tad more inventory for me to buy.  He also sells great opals, so if there is any interest in Australian opals (black, boulder), let me know.  Most opals are not calibrated, which makes custom work involving them a bit more expensive, keep that in mind.
 Boulder Opal
Australian Black Opal 
I am planning on getting more Colombian emeralds as well.  For now I have just what is listed on Etsy.  I saw some amazing large ovals a couple of weeks ago and asked the seller of those to bring that parcel.  Please let me know if there are any more "needs" in smaller rounds, emerald cuts or squares.  But be aware that they are $800-1000 per carat, so I don't just keep these lying around.  I prefer to buy based on request. 
 Colombian Emeralds
As some of you know, I have recently connected with a colored diamond dealer who specializes in untreated materials, from melee up to larger pieces.  He will be exhibiting at the JCK show.  This seller also has diamond rough in yellow, blue, and pink, which I sometimes use.  As well as matched pairs yellow.  Again I would buy these only based on request.  Prices for those are starting at $1500 a pair.
I was also promised a couple of special treats: some pink spinels from Mozambique (lighter pink), and Afghani emeralds in melee sizes. 
Red beryl will be available as well, but all of it stabilized. 
On a separate but related note, I have more Lily sizes coming up – that's my most popular seller right now.  The smallest takes 3.5, 3mm and 1.5mm stones with some wiggle room (.1-.2mm up or down). The largest takes 5mm, 4mm and 2mm stones, but I have an engraved version that allows me to fudge the 4mm – I can use 3 and 3.5mm in the inner petals, and I can use pears or ovals also, in the 4x3mm sizes.  The medium version is coming out shortly, that one takes a 4-4.5mm center, 3-3.5mm and 2mm sidestones respectively.  All will come in pendant and ring form and the medium and large will have engraved versions that allow for smaller sidestones and for leaving the outer petals "blank".  When you put ovals or pears into petals, they need to be narrower.  So if there's room for a 4mm stone, you can do a 4x3 oval or pear.  And so on.
 Small "lily" pendant engraved
 Large "lily" ring 
 Large "lily" ring engraved
Happy designing and pre-shopping!
Continue reading