New Season, New Items, and We Welcome Your Contributions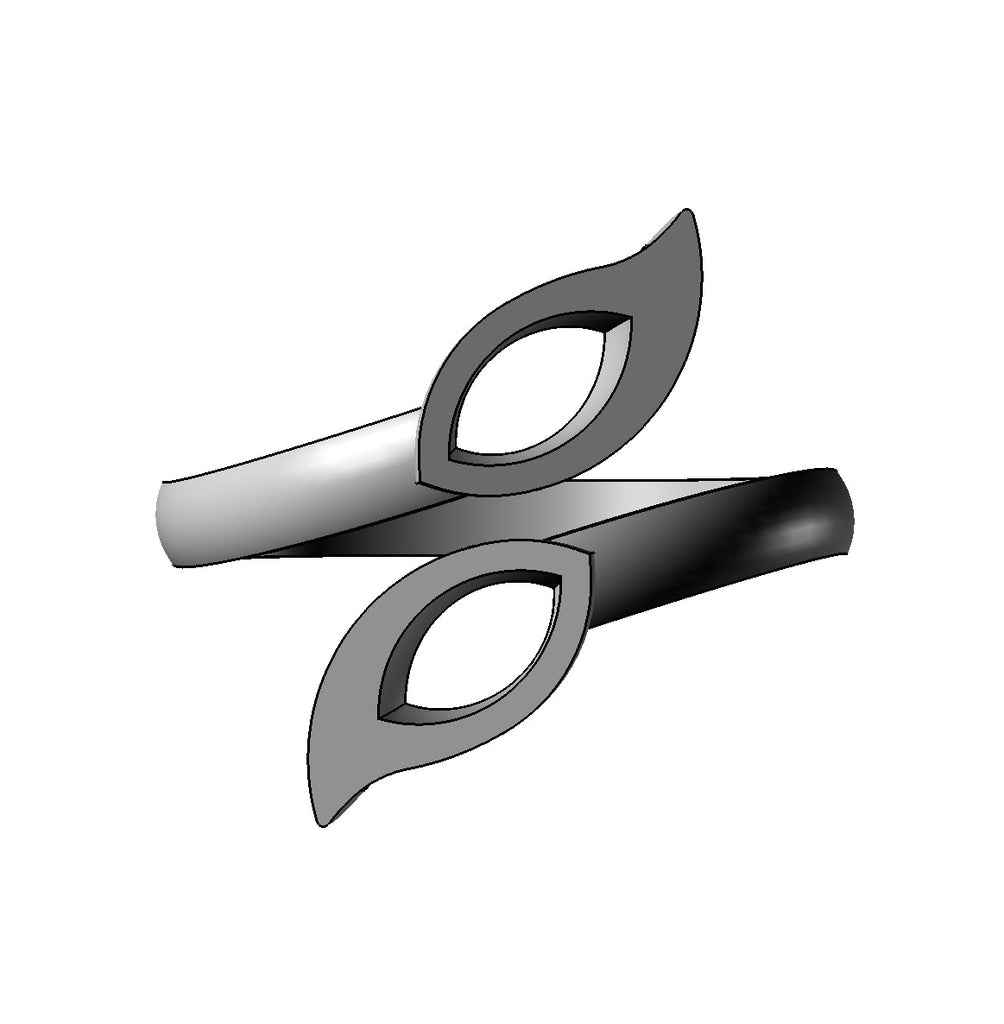 So with the spring season under way, we've been busy developing new pretties, mainly for your fingers, but also for your neck and ears so you can be all "decked out" in Cecile Raley Designs.  😊
As you know – or maybe you don't but now you will: we work hard to make our designs adaptable so that you can choose more than just the metal and gems.  Our new models come engraved and unengraved, with sidestone options, and some even leave room for different gem sizes and shapes.  I've quoted prices here in 14K gold so please let us know if you're interested in 18K, silver, platinum silver or platinum. 
Let's start with FINGERS.
You've already met this model for a 10x8mm oval, originally made for Christine.  She has a crown style setting and takes up to 1.8mm sidestones, 5 on each side.  She can't be made without sidestones as those holes are pre drilled.  I've just started on a custom order in rose gold with Morganite and orange spinel.  
10X8 Oval ring $640 in 14 Kt Gold
Our other finger coverage model, developed for Nicole, takes a 7 – 7.3mm round in the center, which can be a cabochon or a faceted stone.  The sidestones are 2x1mm baguettes (which will have to be diamonds for the most part) and 1.7-1.8mm rounds.  The sidestones are required here as well as the holes are pre drilled in the model, and the sizes are fairly tight. 
7mm Hexagon ring $900 in 14 Kt Gold
For an art nouveau style, I've just released our tourbillon ring, developed with us by Roberta.  The name comes from the original style from the early 1920s.  It takes a 5-5.5mm center (when the gem is larger the center sits higher - I develop all models with long prongs so they can be cut to size).  The model is engraved, 1.5mm sidestones are optional, but if chosen we recommend at least 10 to complete the inner swirl.  My first model is set with a hexagon gem just to show you an additional option.  Millgrain is optional also. Engraved: $430, Sidestones: $540
5mm Tourbillon ring, $390 in 14 Kt Gold Engraved
and with 10 1.5mm sidestones, $470
The Edwardian model with scoops was developed with Roberta as well.  The scoops are mainly there to make for a very pretty sideview of the ring, which is why we had it fully engraved on the center setting, shoulders and sides. The inner part of the scoop could be matted, which would look especially nice in yellow gold.  The 6-6.5mm center can be round, square (no corners until I speak to the setter and ask if he can cut the corners into a vee), or cushion.  Very slightly ovalish or rectangular shapes can be accommodated by opening up the prongs.  I recommend East West in those cases.  For sidestones the options are (a) none or (b) 3 on each side, 1.5-2mm graduated or smaller. Millgrain is optional.    I have not experimented with tapered baguette sidestones but that's a possibility. (Can you imagine trying to put all this into a table?). 
6mm Edwardian Scoop Ring, $400 in 14 kt gold engraved
$500 with sidestones
Elongated Baguette Ring with Kites, $640 in 14KT Gold
Now, the last few newbies are all for marquis stones, developed by yours truly - a ring, pendant, and earrings.  Why marquis you may ask?  Because in many of the rare gems I deal with, particularly Paraiba, marquis are cheaper and more available.  The trick is to make them look nice so that they can be utilized.  
My ring model – called the "bat ring" until you guys provide me with a name for it – takes a 7x3.5mm center – I can also go slightly smaller but not more than .5mm in each direction.  The ring is being engraved right now, but I can also add in sidestones (2x2mm and 2x1.5mm). 
7x3.5mm Marquis "Bat Ring" $400 in 14 kt gold engraved
$500 with 6 Sidestones
And last but not least for EARS and NECK.
We have a multi-adaptable marquis style, for a slightly larger than 7x3.5mm marquis, but I am working on making sure it can take smaller stones also.  This style can be used for earrings (we made a left and a right) and a necklace.  It can be engraved or with either just a top gem in the fan (1.5-1.8mm ish) or sidestones (1.3mm).  
7x3.5mm Marquis: Earrings engraved: $670, Earrings with sidestones: $830, Pendant engraved: $350, Pendant with sidestones: $440.
FUTURE PLANS
Another marquis ring (a bypass ring) is in the works, as is a ring for a 7x6mm oval with a halo made from tiny 3x2mm ovals and 4x3mm pears.  This model is for my kornerupine of this size but it will be available for you as well of course.
Marquis Bipass Ring
New Layout for 7x6 Oval
Let me also mention our DESIGN CONTEST
We are so confident you can inspire us! There has been a popular demand for more statement pieces, help us design a new layout for our next ring or pendant setting. Rules are simple:
1) Use the medium of choice (i.e pencil, paint, pen, CAD or any drawing software)
2) Must use an 8x6mm oval center stone
3) Be as creative as you like!
4) Get'em in before our April 8th deadline at cecileraleydesigns@gmail.com
One design per contestant. Winner will win their design in sterling silver! .
Any further ideas, suggestions?  We welcome your contributions!