The Real Deal: Traveling Internationally During COVID-19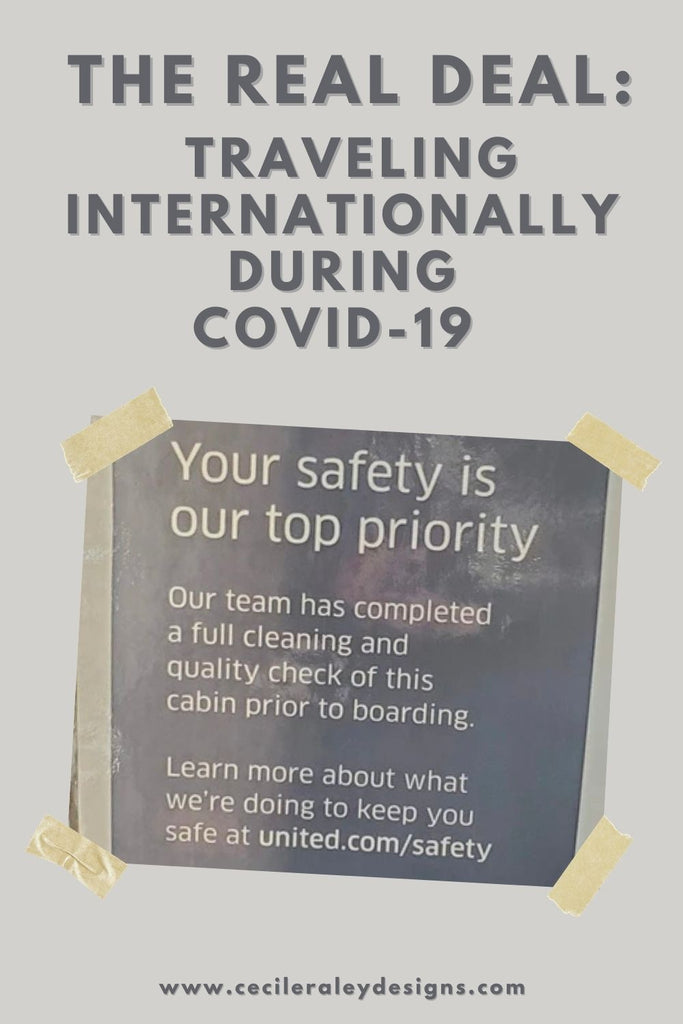 This will probably be the last COVID-related travel blog for 2020 since it is likely the last time I travel this year (unless I manage Christmas somehow).  But I had to go see my mom who has been in a home in Germany since 2017 and who needs to see my face, not just hear my voice.  She was diagnosed with Primary Progessive Aphasia, a frontal lobe dementia, when she was 65 (just 5 years ago), and she is also developing paralysis to the degree that everything has to be done for her.  I've been going every 3 months for the last 3 years but this year threw a wrench into that.  I'm sure many of you are in the same boat, not being able to see or interact with loved ones much, or at all, since March.  My heart goes out to all of you.
Because I am a German citizen and a permanent US resident, I am allowed to enter both Germany and the US without special permission.  But with my mom's home closed to visitors until June, and no rapid COVID-19 test available until August, there was no point in traveling. The "rapid" COVID test, which takes about 2 days to process, reduces the otherwise required 14 days' quarantine.  Also the home required the test result from me for entry, as I was coming from a high risk country.  I also needed to get special permission from the home's management to let me see her more than the prescribed 3x1 hr a week because that wasn't enough for me to warrant such an expensive trip. 
And expensive it was. To ensure proper distancing, I booked business class.  This, sadly, turned out to be a waste.  United Airlines, I love you, but at 4x the price of coach, it is unclear why the lounges had only chips and wrapped apples.  I was allowed to bring in food - not a simple matter these days since only two restaurants were open and they both actually had long lines.  But as the attendant at the lounge explained, there's no money to cook for just a few people.  This was the reason why the international Polaris lounges are all closed.  I would argue with that since an extra 10K for 4 people should provide, if not for a meal, then at least for a meal coupon for my $18 personal pizza, which is the only thing I could procure anyway.  After all, don't the airport restaurants need to survive too, so that those of us paying a lot for business class feel that their money is well spent?
Once on the plane, I found out that, unsurprisingly, it was 85% empty so I could have had an entire row in coach.  The food was slightly improved over coach class, but it is no longer plated because the contact between flight attendant and passenger is to be minimized.  All planes are cleaned with a special spray between flights, masks required at all times (I now use a bandana mask with rubber bands for the ears, and that stays in place plus I can breathe).  The NY Times reported that new studies show that if all people wear masks on a plane, the likelihood of your getting COVID is comparable to getting struck by lightning - surely an overstatement but "rare" will certainly do it for me.  This, by the way, is even if the plane is full.  The masks are apparently enough to catch your, um, debris. 
One way or the other, though, if you need to or can fly internationally, you can expect an empty airport and an empty plane.  The airlines have to fly because otherwise they will lose their spots at some of the important airports, like Frankfurt.  Obviously, you just need to know if you can fly and that is changing constantly.
At the airport in Germany, I got through passport control and customs in no time at all, and after finding out that the arrivals lounge (as well as ANY other lounge) was closed, I made my way to the Square, an adjacent building that houses the Hilton, to get my COVID test.  United had sent me a link to register, I filled it out and got a bar code that got scanned.  The test was quick, like 2 minutes, no wait, and I got an email 36 hours later to sign in for results (negative as you can imagine).  There was an 800 number you could call for updates, I called it once and got to an agent immediately.
From the airport I took a cab (plastic divider between front and back like all cabs I was told), straight to my city tower AirBnB, keys left on the steps for my contact free check-in.  I ordered a pizza for dinner and stayed in.  I rented a bike instead of a car, took a nice ride the first day while waiting, and met up with my dad in his yard, both of us wearing masks.  The rest of the time I spent with my mom, visiting my dad in between, and meeting friends for dinner.  Outdoor dining except for rainy days.  Riding my bike for a couple of hours every other day.
There's no mandate for wearing a mask in the streets, but certain localities impose them if the rate rises above a certain number per capita.  There's an app you can register for that tells you if you are near anyone who is positive (20 out of 80 million Germans are registered).  The restaurants were pretty lax with spacing but as there are more outbreaks now this may change.  The rest was the same as here, masks indoors, limited number of people in shops, early closures for restaurants and shops, and no large events.
Scenes from a trip to the Spessart Forest:
Back at Newark, business as usual: long lines (not distanced) at passport control.  When will that ever change?  No quarantine requirement, which I found surprising.  I still kept a low profile though.  
The short of it: As far as Business Class for international travel during the pandemic goes, save your money!  But yes, you can travel safely, depending on where you go and where you are coming from.  The airports, largely, allow for lots of personal space.  We'll see if a Christmas trip works out; right now it's not looking so great because COVID-19 infections are on the rise... but at least I made it back to Germany, one more time this year!