TUCSON 2018: New Ventures, and Revisiting some Old Ones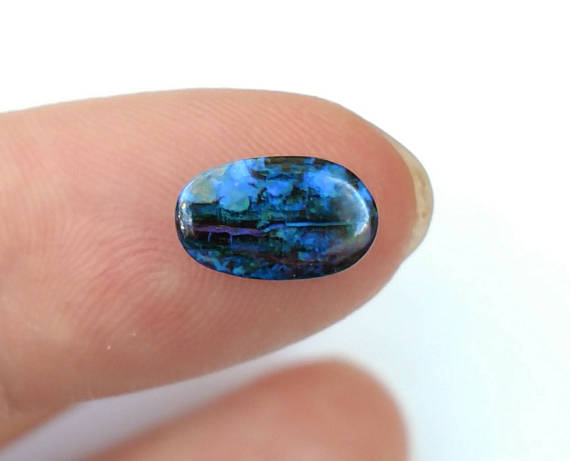 I've only been back from Europe for a couple of days (I landed the evening before the blizzard whereas my aunt's flight was Friday and she's now stuck in Germany over the weekend!  But I am already planning the next trip: Tucson Gem and Mineral Show 2018.  Even though I'm still jetlagged, I can't say I'm going to mind getting out of these near zero temperatures.  Debbie is coming with me, Karen and Jo are manning the shop from frigid New Jersey.  Custom orders will chug along at a reduced pace the first week of February.
 (Tucson Gem & Mineral Show)
So, here's what's new this year, what the same is, and what is gone:
In with the new:
(1) Russian Demantoid: as many of you know, while my older source has run out I have made a new connection to a supplier in Russia, and I will be requesting melee and smaller stones for earrings.  For other orders, please let me know at your earliest convenience because I need to contact Sergey.
(2) Namibian Lagoon Tourmaline: finally the source of the now famous lagoon tourmalines can be revealed.  The supply line in Namibia has been secured and a new production has arrived that I will get to pick from.  Some of these will be available pre Tucson.  Colors are: lagoon, teal, mint and indigo.  Most of these are heated, some are precision cut.  I already saw some neat princess cuts that would be great for earrings.
(3) Montana Sapphire: I've been carrying these off and on for a bit and have been using them for jewelry as well.  It's tough to match Montanas but I can supply rounds in 3-6mm as well as ovals in 4x3 up to 8x6mm.  Most are heated, but the price point is excellent, much cheaper than what I have seen elsewhere.  The colors are teal blue, teal green, yellow and a little bit of pink.
(4) Calibrated Mint Garnet: a new production of this material is also on the way, in calibrated sizes, which hasn't been the case in a couple of years.  I don't know exactly what's available yet but I am very excited. 
(5) Grandidierite: Considered one of the 10 rarest gemstones on earth, there's been a new but smallish production in Madagascar.  I've secured a small parcel of rounds and ovals, fairly clean material, which is brought to me to Tucson through my friend Jochen from Jentsch Minerals.  He picked them up from Madagascar for me in November of 2017. Available here: https://www.etsy.com/listing/576505427/sale-grandidierite-baguette-rare-blue
Replenishing:
(1) Burma Spinel: this material is not new, and it is not big but I can still get some of the smaller stuff that you've been seeing.  Almost all gems are round.  Anything larger than 4mm is wiped off the planet.
(2) Ceylon Sapphire: I am expecting a bit of new stuff, especially matched pairs and blue rounds.  Would be happy to take custom orders for these.  Some color changes and purples will also be available. Still available: https://www.etsy.com/listing/519884363/sale-sapphire-pair-sapphire-for-earrings
(3) Chrysoberyl: I am getting a "mystery box" from Madagascar but I don't know what it looks like yet.  Material is pretty scarce.
(4) Madagascar Sapphire: Also part of my "mystery box" with material from a few locations.  There's been a lot on the market lately because of a bigger new find that also contains pinks, but I've mostly asked for blue and teal colors.
(5) Benitoite: I will be getting more of the ombres and melee in the 1.5-2mm sizes, and smaller pairs or singles (under half a carat) if there's interest.  Some rounds for earrings may still be available. Available here: https://www.etsy.com/listing/557618588/sale-benitoite-melee-benitoite-blue
(6) Lavender Sapphire Melee: I'm hoping to do this on the first day if I have time – there's a Thai dealer that I see only at the GJX show in Tucson and they have a lot of small lavender sapphire melee.  I have to hand match them which takes oodles of time.  That's why I can only get a limited number, but I will try this time to get more.  I'd love to know ahead of time which sizes are needed, so that I know what to get more of.
(7) Opal: I still have a few in the shop but I am getting quite attracted to the nicer quality black opals and opals and boulder, so I may purchase more if there is interest. Available here: https://www.etsy.com/listing/526017215/sale-tsavorite-trillion-green-gemstone
(8) Ruby: I can get 3-4mm rubies, round and some other shapes, matched pairs and singles, as well as slightly larger singles.  Most will be heated though.  Let me know if there's any interest.  My ability to get rubies throughout the year is more limited.
Say goodbye to:
(1) Kornerupine: the find from which I have been purchasing seems to be completely depleted.  I have put in requests with the relevant sources but for the time being I have been told by all of them that there's nothing.  There may be a tiny bit of old stock still, if there is I will buy it. Available here: https://www.etsy.com/listing/510045816/sale-kornerupine-octagon-precision-cut
(2) Malaya Garnet from Mahenge: the production is also finished.  But there is still material from last year on the market for for now.
(3) Purple Mozambique Garnet: production also finished for now, or almost finished, but some material is still available.  Tanzanian material is still (somewhat) available but it's more grape colored, less purple.
(4) Kenyan Tsavorite: that production has ended some time ago but I have been picking up leftovers.  I bought everything still available in Denver in September. Available here: https://www.etsy.com/listing/526017215/sale-tsavorite-trillion-green-gemstone
Mystery candidates:
(1) Paraiba: I've been promised a tad of new stuff by my old suppliers, but I have no idea what  it will be or how it looks.  I am expecting some more small melee however, the supplier who has sold me the 1mm, 1.3 and 1.6mm rounds secured a little bit more of the older production and is offering me the old price.  I don't know how much it is though.  I will also look for larger melee (2mm sizes). Available here: https://www.etsy.com/listing/535597039/sale-paraiba-tourmaline-round-melee-16mm
(2) Hauyne: I keep asking, but I have no idea if there's any.  As I have said before, production is available but nobody is allowed on the site.
Pre Orders are welcome – preferred even – the Tucson gem sale starts Sunday 1/28.