LAS VEGAS – A New Trip, New Adventure, Last Chance to Snag Our Loaner Gems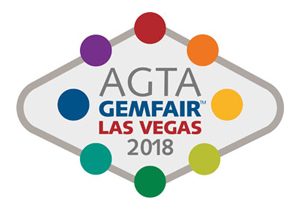 It's that time again!  In a little less than 3 weeks I'm leaving on my trip to the AGTA and JCK Shows in Las Vegas for more gem sourcing.  As always, I am happy to take pre-orders for gems so please email us if you are interested!
What's New this Year: 
I've set up an appointment with Sergey, my Russian demantoid connection, who will be exhibiting at JCK. He's bringing more smaller sizes of demantoids for me this time, especially 2mm and 2.5mm, and I've also requested some in the 4mm range as that seems to be what most of what you guys are interested in.  But I'm also switching out larger pieces I had on memo.
Same with Dudley Blauwet, my contact for Ceylon sapphire and Burma spinel.  Expect some fresh inventory there, and please do tell me what you are interested in so I know what to source.  Kornerupines are not likely to be refreshed, I'm going to have to make do with what I have here as there's no new material on the market.  Last time I checked with Steve from New Era Gems in April, all the rough had been sold.  I know one supplier that still has some but I will only get them on request as everyone is holding on to what is left, now that interest in this rare gem has gone up.
Regarding spinels, I still have Vietnamese and Burmese materials that I held back from the last trip and you'll see these put up on sale starting Memorial Day weekend.
Emeralds: I have neglected those a bit as of late, and plan on stocking up!  There will definitely be Colombian materials, and if I can manage, some of the bright green Afghani gems too!
Tourmaline: A new shipment of Namibian materials has arrived with my supplier already, you will see some of those in the shop soon...
Benitoite: With the renewed interest I am seeing in my shop, I am gunning for more slightly larger pieces as well as more melee sizes.
Red Beryl: Haven't had those lately but some untreated melee sizes are coming up.
Paraiba: Again, a new shipment is expected and I have an appointment already, but this shipment is very small.  However, I am still holding back some stock acquired earlier.  So for now there is still stuff, just not as much as before. 
Lastly, there's been an interest in more precision cuts lately, and you will definitely see those in the shop. 
Now, one other thing that's important.  As you probably know, some of our inventory is on memo – on loan, that is, from other suppliers.  That material gets switched out periodically, suppliers want back what doesn't sell, and there's no point in it sitting in my shop.  So what I thought I would do this time is supply you with the list of these for you to decide if you'd like any before they go "back home".  Gems are on sale till Sunday and then once again starting memorial day.  There will be a flash sale in the meantime on some older inventory, but not on anything on this list.
and Round Pair
Aquamarine baguette matched pairs: and 
Enjoy and stay tuned on our social media channel for news and videos!