The Year of the Pod: A Very Different Holiday Season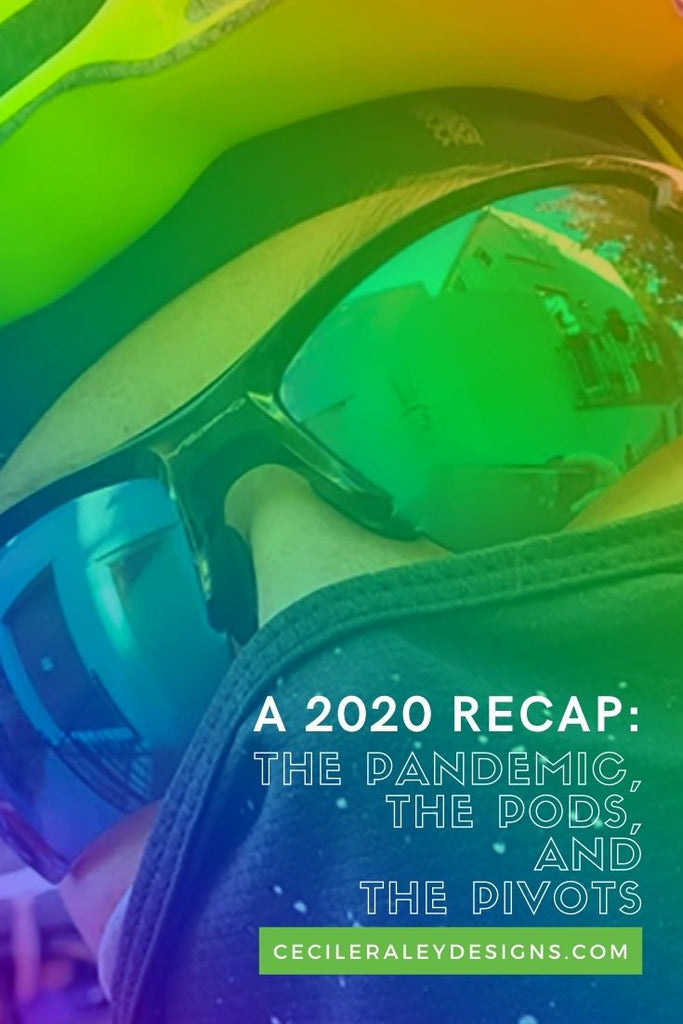 Last week I decided to take a stroll up 5th Avenue at the end of my very busy day in the Diamond District. For us at CRD, sales are up, as they are for most online shops - we even hired a new person this fall.  But the streets of Manhattan are deserted in comparison to other years.  New York Magazine just devoted an entire issue to 500 New York businesses that have closed down in 2020.  I love New York, and it is breaking my heart to see it so empty. I'm sure many of you have noticed the same in your downtown areas or shopping malls. 
Celebrations will be different this year as well, taking place in what many have termed "pods" - the essential group of people you associate with, mask free, in your household.  Your pod may be your immediate family, but for many of you it isn't, either because your family lives too far away, or because you need to distance yourself because they are elderly or at risk in some other way.  Some of you, like my assistant Karen, have kids that need to associate with other kids, so your pod may consist of a couple of families with playmates that are your child's age.  My pod, in turn, consists of Karen, her little son James, and her husband Keith, my boyfriend and life partner, my friend Diana and my trainer Sebaj who has turned my office into my home gym in the afternoons, and this pod has become my little family this year.  I even celebrated Thanksgiving with my pod, rather than my cousins, aunt and uncle, who is almost 80 and has diabetes and heart disease.
Speaking of diabetes, I have seen my travel buddy Jochen exactly 11 days this year, one of which was a cherished afternoon in Germany when I visited my mom last September.  Jochen got up at 5 a.m., drove the four hours from his home town to mine, we had breakfast in my AirBnB, lunch outdoors, and then he drove four hours back home to his pod, his wife Marianne, two of his sons and an adopted grandchild.  Jochen is 76 and has diabetes also, but I had been tested and kept to myself in Germany, so we chanced a little get together.  With Tucson being cancelled and international travel limited to essential business and those with dual citizenship or a green card, I do not know when I will see him again.
Travel, not just holiday travel, has certainly changed significantly as well.  This year most of my own trips have been within short driving distances involving various pod members, going only to AirBnB's with kitchens, and concentrated on outdoor activities such as rock climbing, hiking, using outdoor barbecues and my new passion: road biking.  I have had a road bike for over two years but never used her much.  I had asked Sebaj to find me a bike to buy in 2018 but I really had no idea what I was asking until a box with various parts arrived that he put together for me into an extremely light weight and fast traveler that was not to have a lock (because you don't leave her anywhere) or rack and basket (because she is not for shopping either). 
With gyms closed and NY area traffic at a near standstill, I straddled the bike for over 2000 miles since April, learning to go uphill and down, stretching and drinking from the water bottle all while staying clipped in, and taking little crashes in stride (like falling into a deep puddle in 50 degree weather and having to ride another 10 miles to get home). 
For my supplier Dudley Blauwet, this was the first November, and first birthday, that he's been home in 30 years! Instead, he is spending hours every day on WhatsApp buying long distance through his family in Sri Lanka.  It has been the same for most of my other suppliers, except for crazy Jochen who did manage two in person trips to Tanzania, the only country in the world that is open for travel because according to the Tanzanian government, they don't have Covid. (Yes, he is very careful and he's in any case the only guest at his hotel).
 Due to the shift from biological to pod family, even my gift giving has changed, and I noticed the same trend in my Etsy shop.  My aunt and I decided to call the gifting off this year because we both felt silly about sending packages back and forth.  Instead, my pod is getting the gifts, some biking clothes for Diana so she can ride with me, and bike gear earrings for Sebaj who introduced me to biking in the first place, and a holiday calendar for Karen, Keith and James so they have a little surprise every day.  In addition, most of us are contributing a little extra to various charities.
Since we are not in control of this Covid thing anyway, my decision has been to call the change "positive," the optimism being one of choice rather than driven by the assessment of facts.  Don't get me wrong, I miss my biological family very much.  But saying it's all good isn't totally baseless either as the refiguring of our social circles should always be regarded as an opportunity.  Hey, I even relearned some 3rd grade math this year, watching James's teachers getting inventive on Zoom while I was doing Etsy listings in my pajamas in the background!  Working in my pajamas hasn't exactly been a bad thing either.
In that spirit, my pod wishes yours a happy, albeit unexpectedly different, holiday!